Strange guy, strange name
Who is AJ? My full name is Anne-Jean de Vries, and no my name is not pronounced as a French name, but as a full-blown unique Frisian name. Where my brother has the names of our father's father and the eldest brother of my father, my sister has the names of my mother's mother and my mother's eldest sister… my name is a combination of the youngest brother of my father and the youngest brother of my mother.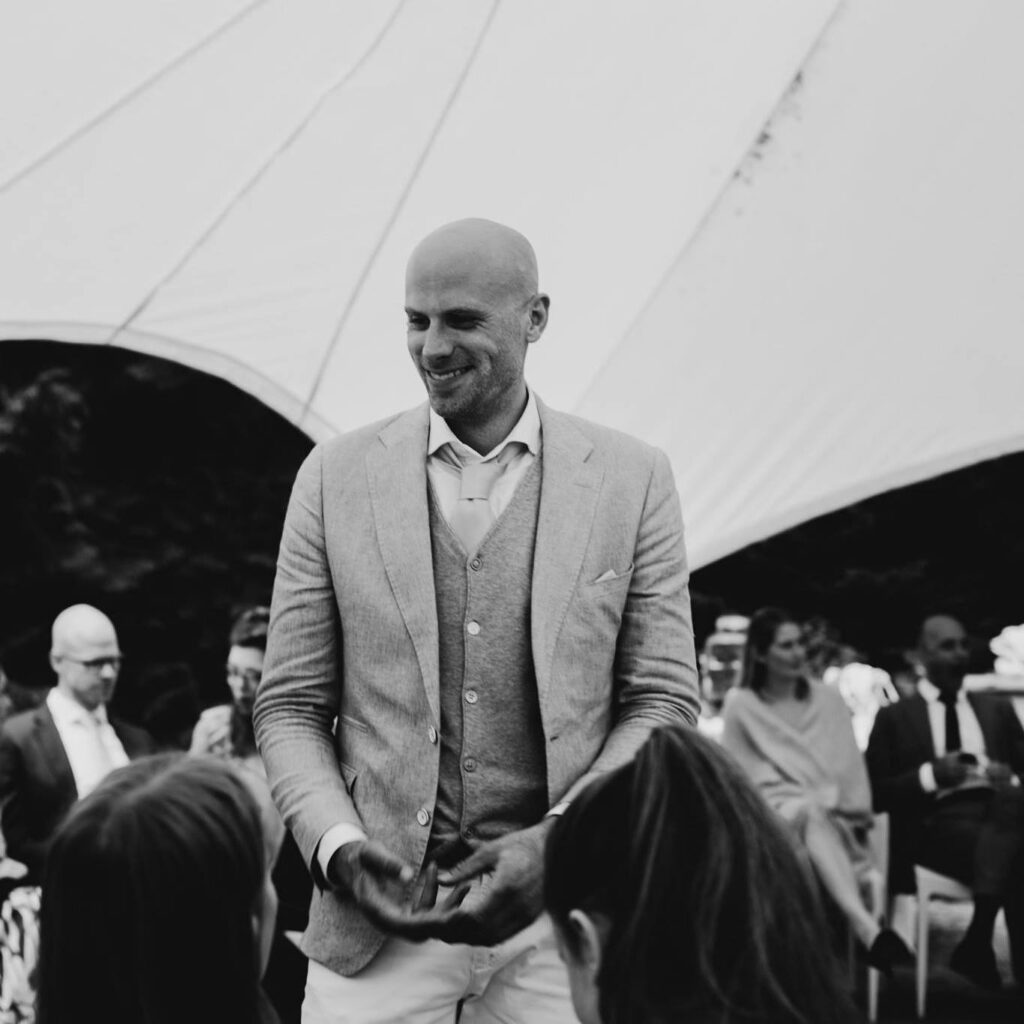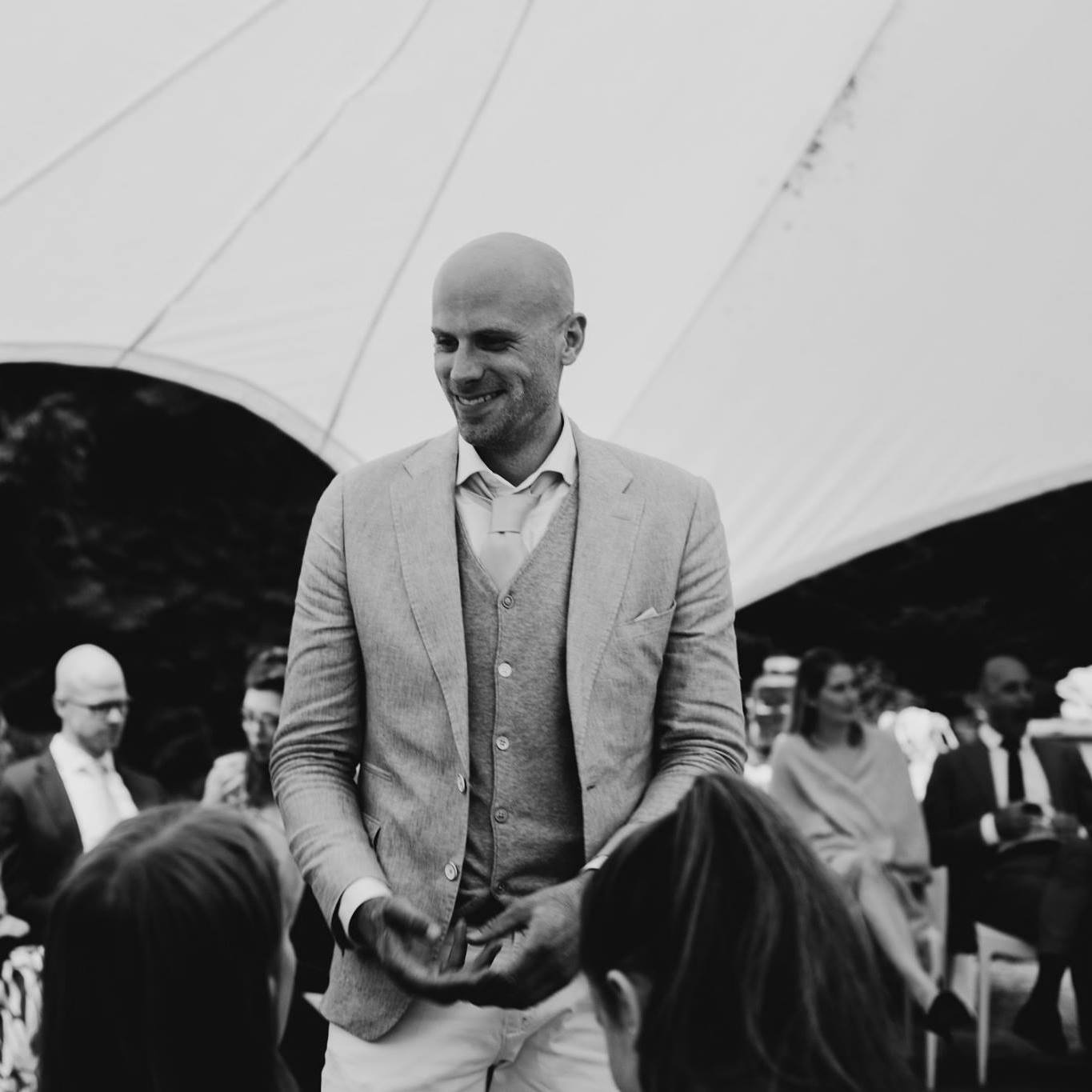 Upbringing
I was born and raised by my parents in the lovely province of Fryslân, north in the Netherlands. With one 7 year older brother and one 6 year older sister. My parents spent a lot of their adult lives as entrepreneurs. All related to cars, taxi's and auto repair. After that period, up until now they own a bit of real estate.
One of the most important things my father taught me that it was possible to be a polymath and do whatever you'd like. My mother taught me to listen to my heart. I can remember a time when I asked her what she wanted for me. She replied by saying that as long as I follow my heart it really didn't matter to her. I tested her by saying that I only wanted to dig holes for a tele company (PTT) for the rest of my life. She replied by saying: 'Well if that really makes you happy, I will also be happy for you!'.
My brother showed me how to be strong and curious about the world around me. My sister showed me her social heart and her willingness to help people at a very young age. I couldn't be blessed more with a better family and upbringing to be honest with you.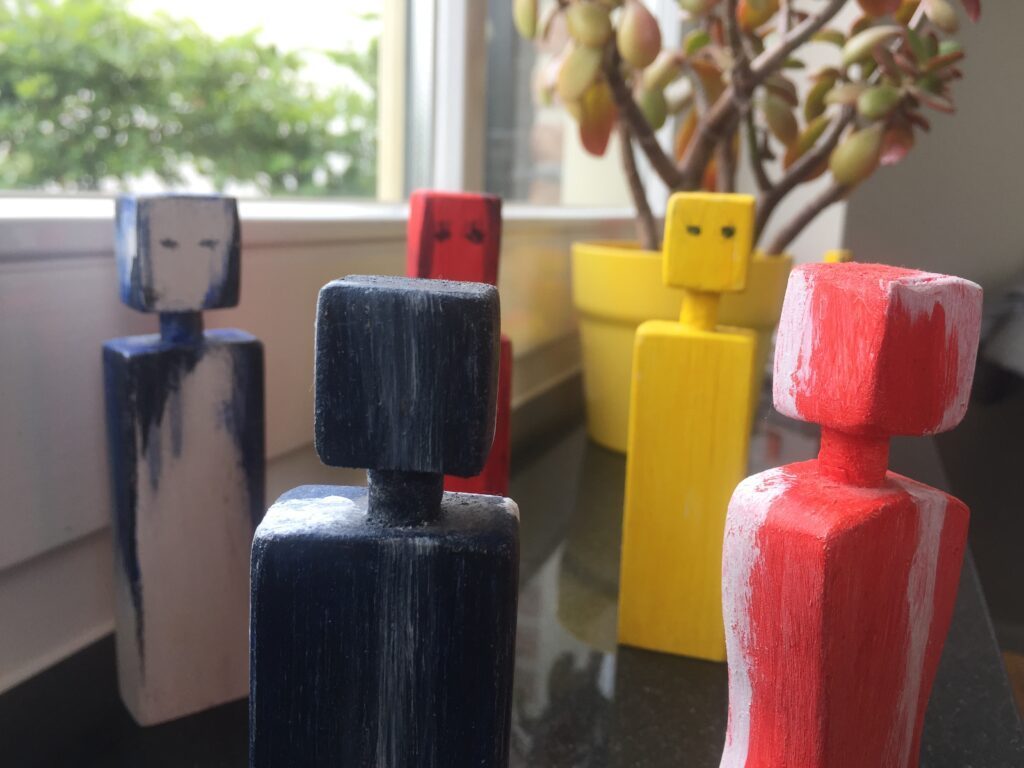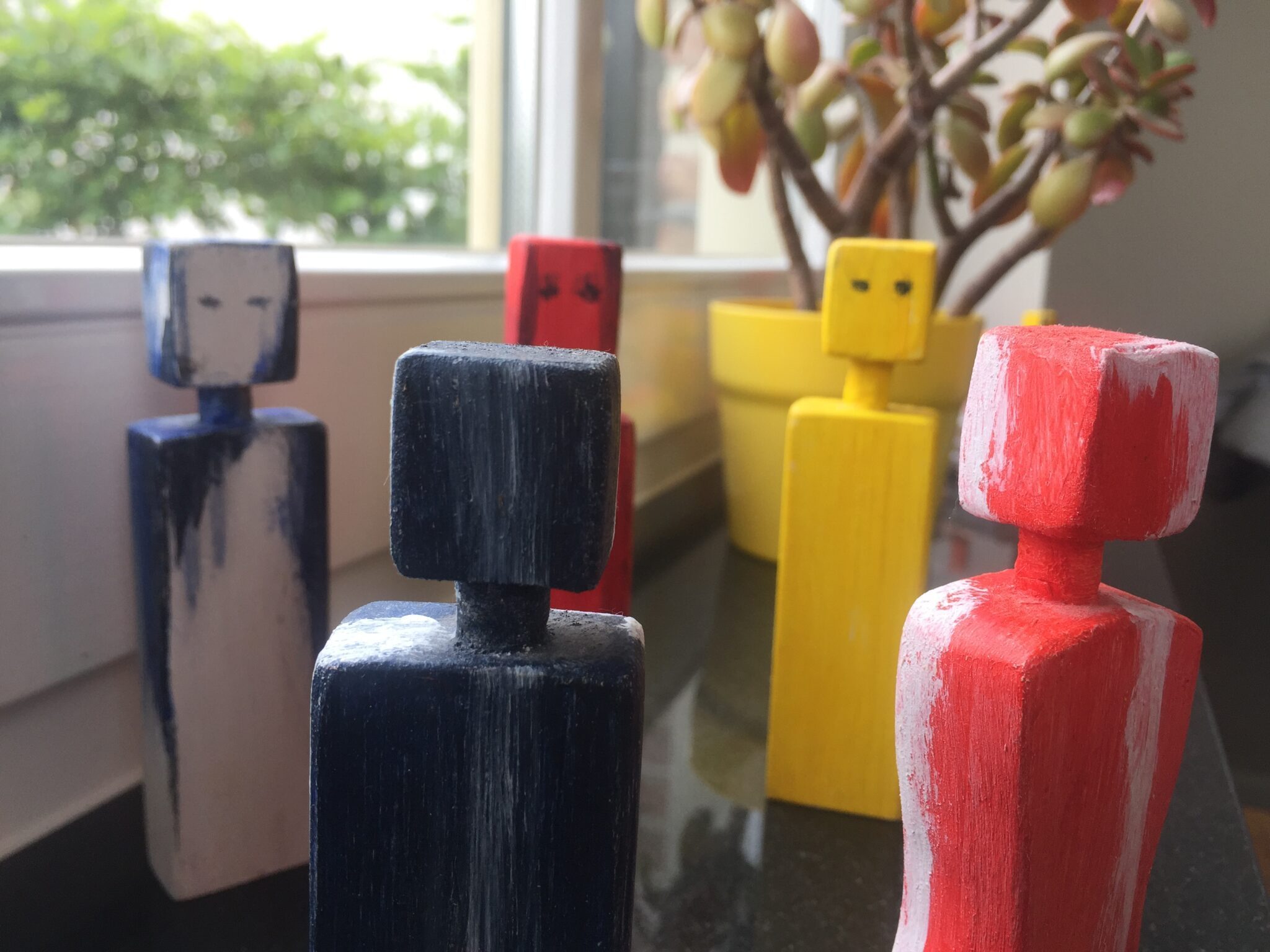 Current situation
I am a proud father of Freya Ilva and also a very happy partner of my wife Suzan Martine. With the addition of our angelic white cat Firenze, I am extremely blessed with these three 'wiifkes' or chicas as you might have it.
My cousin once said that you have to slay a lot of dragons in order to get to the princess, as nutty as he can be (love you cous!), I think he might be on to something. One would say I failed a lot in my relations before I met Suzan, but al those experiences made me who I am today. I would not have changed a single experience.
Yet someone else once told me that I only seemed to have interest in foreign women, although I was indeed always open to what other (sub)cultures had to offer, I finally married a quarter Frisian and three quarters of a native Dutch woman whose parents already knew my parents, and all four lived in same area for an extensive period of time.
Hobbies and interests
Other than professional or semi-professional related inquiries I have a great love for virtually all sports, and martial arts in specific. I started doing martial arts when I was 14 years old and added weightlifting to gain strength and knockout power at the age of 20. I earned a red belt in taekwondo under the Moroccan champ in taekwondo and kickboxing Hassan Chkirach.
I also earned a blue belt in Cholitzu under Tony de Souza from Peru. Cholitzu is probably one of the smallest martial arts on the planet and is only practiced by his direct students in Cusco Peru. This art is in fact an integration of American college wrestling and Brazilian Jiu Jitsu. In another way you could describe Cholitzu as the complete groundgame of mixed martial arts. Under the tutelage of Matthieu Peters, the first Brazilian Jiu Jitsu black belt in the Netherlands, I also received my blue belt in that amazing sport.
Studies
This is the list of my formal and scientific or at least science based studies
(MA) Kritische Organisatie en Interventie Studies – Universiteit voor Humanistiek
(MSc) Medische Antroplogie en Sociologie – Universiteit van Amsterdam
Bachelor Humanistiek
HEAO Propedeuse Management, Economie en Recht
MBO Internationale Handel GrootHandel
That wasn't enough, I had to add a few private studies. Although I do not fully agree with each training, course or year program I followed, I did practice it to the best of my abilities. Here goes:
Straight Line Marketing
Frank Kern Legacy Collection
Advanced Consulting Class
Micro Expressions Training Tool
Subtle Expressions Training Tool
Micro Expressions Profile
Micro Expressions Intensive
Meesterlijk Trainen
Wim Hof – Icetraining
Straight Line Persuasion
NLP Trainer (never went for the exam though, so this one is without an official certificate)
NLP Master
NLP Practitioner
NLP en persoonlijke ontwikkeling
Reiki I training & initiation
Reiki II initiation
Munay-Ki Rites
Ericksoniaanse Hypnose Master
Ericksoniaanse Hypnose Practitioner
Presence Trainer
Presence Advanced
Presence experience
Familieopstellingen
Organisatieopstellingen
Systemisch coachen
Systemische ritueelbegeleiding
PSA Trainer
PSA Master Trainer Course
Master of Property – Great Property Experience
Masterclass succesvol investeren in vastgoed
Cashflow Management for Small Businesses: A how to Guide
The Cashflow Game training
Elite Cashflow building
7 steps of Aquiring a small business – Moran Pober
QLA 7-steps Deep Dive Bootcamp – Bruce Whipple
The 7 steps to buying a profitable revenue stream Stream Course – Bruce Whipple
Dream Team Objections Course – Bruce Whipple
QLA – Dan Peña
Wealth, Risk, Reward, Not – Dan Peña
Engage and grow online course (team efficacy)
Venture Finance 101 Pro Masterclass
Taiji Qigong Shibashi serie 1
Recruitment basis online training
Recruiter Training – Hire Top Employees in 30 days
Taiji Qigong Shibashi serie 2
Taoïsm & Systems theory – Yan Schroën
Hypnobirthing course
Tao Training module Inner Landscape online course – Reinoud Eleveld
And finally I followed a bunch of courses about coaching, preventive healthcare, yoga, and healing and consulting. I will spare you with the self conducted research projects I did, so I can dive into the question 'why I did what I did'. I think it is fair to say that you have a good overview of what I did.
Why did I do what I did?
First of all, I was curious, followed my heart, believed in my abilities and was driven to contribute to society. Simply because I saw a lot of injustice in the world, struggles to find meaning in life and contrasting and conflicting perspectives and worldviews virtually everywhere.
On top of that there is a lot of misinformation and manipulation going on in the world and on top of that there are a lot of difficult choices to be made on a personal level. So many choices in every little detail in life, what to do with these possibilities? Besides these existential questions there is still a lot of inequality in the world, too much battles going on, arguments are commonplace and even war is considered normal.
To fully find the answers that I yearned for I had to dive in virtually all the Arts, Sciences and Religions and other worldviews to look for answers. It took me a lot of years to understand life and how to create momentum and basically numerus of possibilities of creating tipping points.
I believe by changing our institutions and specifically our organizations we have the leverage to change individuals and ultimate society as a whole. Peace through culture, or Pax Cultura as Nicholas Roerich would have it, that is what it's all about for me in the end.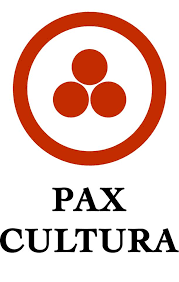 A personal task and a worldly task
It is my believe that each person has two tasks as you will. The first one is to improve yourself as human being to fulfill your potential. In my case it seems that life is pointing me to the script of radically following my heart and curiosity. The more I follow my heart the more peace of mind and body I seem to experience. In order to do that to the fullest of my abilities, I keep searching for answers in books, videos, courses and in the connection with all kinds of people with a wide variety of walks of life.
The second task is what I call a contribution to society. For me this meant building on all kinds of tools for Integral Performance, while embodying it as much as I could. Where Integral Performance is fueled by a deep and thorough knowledge, insight and experience in the Arts, Sciences and Worldviews, it brings out the juice of life on a personal level. And the juice of life all boils down to the experience of values like freedom, truth, integrity, power, impact and ultimately happiness, extasy and even peace.
Integral Performance transcends high performance with the values I just described and is connected to the green path of nature with golden and symbolically alchemistic growth. At times Integral Performance means: 'less is more' and 'doing without doing'.
With Integral Performance at hand a professional is constantly finding ways to achieve leverage. A subconscious question leads the way: 'which actions can I take so that I have the most impact with the least possible effort?' and 'which actions lead me to the deepest personal and worldly peace?'.
Think for a minute about the possibilities of the dominos stones. The first one with a height of 5 centimeters and the second one 1.5 times as big. A smaller stone throws the bigger one to the floor. With only 23 stones, we already have reached the height of the Eifel tower, with only 31 stones the height of Mount Everest and with 57 stones we already have reached the moon! In order to find this kind of leverage time after time, you need a few things; overview, insight, the ability to make quick and excellent decisions and lastly serenity and peace of mind.
I had to uncover and integrate this all and then discover my vision, mission and know how I would get there. I help all kinds of entrepreneurs with the steps that it takes to follow their own ultimate path, which resonates with the prime premise of Taoism, namely the Tao, which roughly means 'the path'.
Steps that I had to take
For those who are curious which steps I had to make, in order for me to develop my complete Core Connections Codex; take a look at the following link. My Codex can be considered my excessive answer to the question of what tools all kinds of professionals need in order to directly or indirectly contribute to Pax Cultura and grow in the possibilities of Integral Performance.
On the perspective of organizations, we call it the green path with golden growth. With the complete Core Connections Codex, I help all kinds of entrepreneurs, their teams and organizations. So, buckle up and have a look at my long, inspiring and at times grueling path.
All these steps took me over 20 years so I could create all these unique tools in the broad area for what I call Integral Performance. These tools are born out of the necessity to contribute to peace, or beter said: Pax Cultura.
My path into the development of the Integral Performance Tools
The easiest way to describe myself
I used to call myself an integral leader, integral entrepreneur, architect of the future, visionary and even keeper of the earth. In a later stage I started to call myself the creator of those expertise's within other entrepreneurs. Nowadays I just simply call myself: The business wizard.