I can honestly say that in the last 20+ years I did whatever the fuck was needed to bring my dreams into reality. At times it was hard and I, just like everybody else, had my doubts, setbacks and challenges. But I never backed down and nor should you!
I challenge you to read this full text to get a deep insight into what it really takes. Because I know it is a lot, and so is this text. So, bear with me.
Just to give you a quick overview of my whole path, take a look at the phases I had to go through.
Phases of dream building
The search phase (1999)
The exploration phase (2000)
The sensemaking phase (2003)
The 'homecoming' phase (2008)
The praxis phase (2009)
The translation phase (2009)
The Thesis's phase (2010)
The conceptual phase (2011)
The testing phase (2012)
The translation phase (2014)
The completion phase (2019)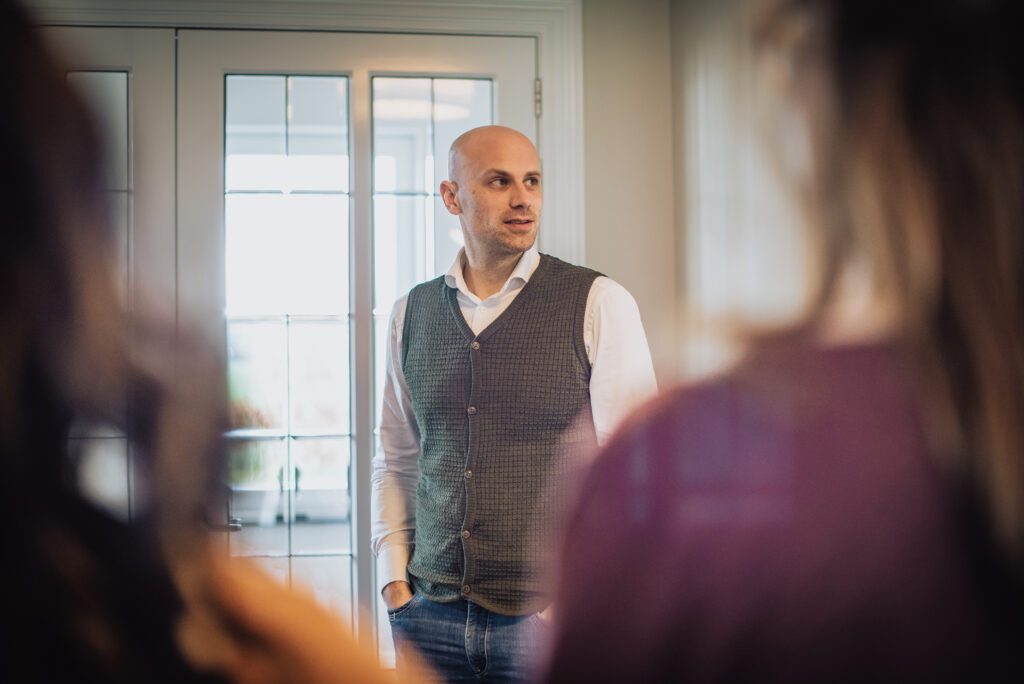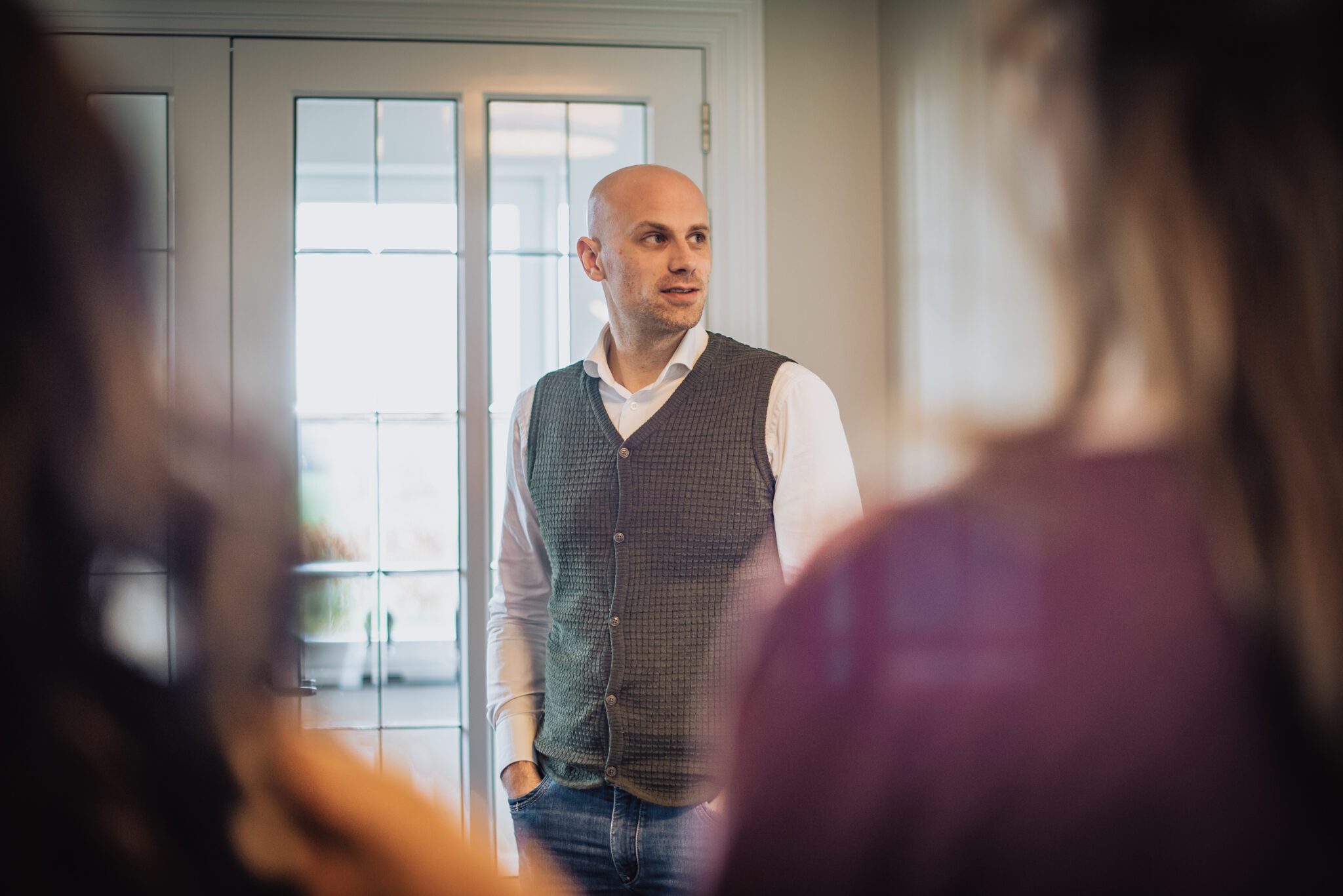 My path into the development of the Integral Performance Tools
My whole adult and professional life have been in service of the exploration, development and integration of next level tools for a better world. I believe three dimensions of change are needed in the world, namely change on a personal, organizational and global level.
In my day to day activities I have made the decision to primarily emphasize on growth and change on the organizational level. With this focus point in mind a lot of individuals are automatically affected by the transformation of an organization and ultimately effects our world-society as a whole.
All my self-developed tools are primarily focused on getting the most and best out of situations in life and business. Which is why I call them tools for Integral Performance. Integral Performance is not just focused on monetary achievements but also social and personal values such as truth, power, peace, integrity, freedom, impact, health happiness and ultimately peace as well.
A radical search of meaning
After I failed at different studies, I started to realize I actually had a great capacity to learn. Once I had figured out why I wanted to expand my consciousness and once I had the strategies to properly increase my learning abilities, I went frantic in all that I could learn and in which I could become.
At some moment in time I wondered; 'What is the truth now?'. There are so many perspectives, in all kinds of sciences, worldviews and models for personal growth, how does this all fit together or fundamentally contradict each other?
Happily, this search resulted in two titles: Master of Science (MSc) and a Master of Arts (MA). This search has also let me to the completion of over 30 courses, on personal development, finance, real estate, change management, public speaking, how to write a book and roughly 20 educational programs on coaching.
But I still didn't find my one thing, the one thing that makes the most sense to me. And that frustrated me because I saw that the problem that I encountered was a cross scientific problem. Later I found that this same problem of perspective was also be found in all organizations and virtually all (sub)cultures.
Exploration phase trough the arts, sciences, religions and other worldviews
At that moment I studied tremendously hard and long on the metatheoretical and philosophical level of reality and looked at all social sciences, religions and non-religious worldviews, ethic viewpoints, philosophy and even as a medical anthropologist into the full spectrum of medical pluralism. And heck, I even attempted to discover if the ideas in pseudo sciences and the new ages scene would lead to some substantial answers.
Everytime I thought someone had a promising answer from a new and valuable perspective, I shorty after felt partially satisfied. On the one hand I was let down many times because I only found partial perspectives. On the other hand, I felt a lot of it really made sense, and that excited me many times over. And yes, it was mindboggling and frustrating to find out about all these contrasting viewpoints obviously. This resulted in countless headaches and hours of me trying to figure it all out and it nearly caused me to lose my sanity at times.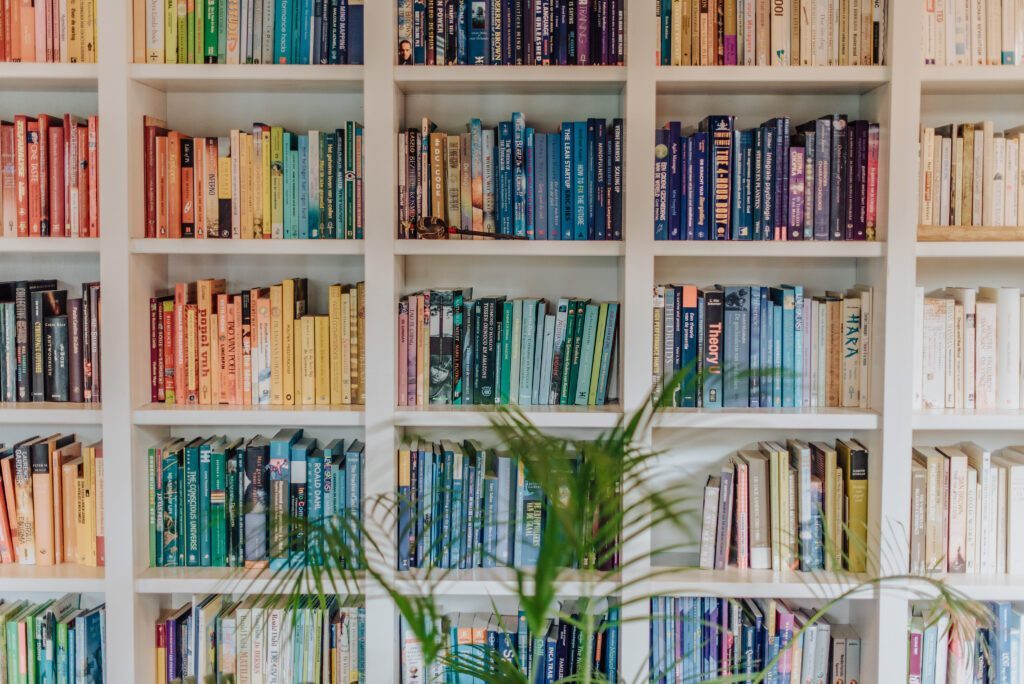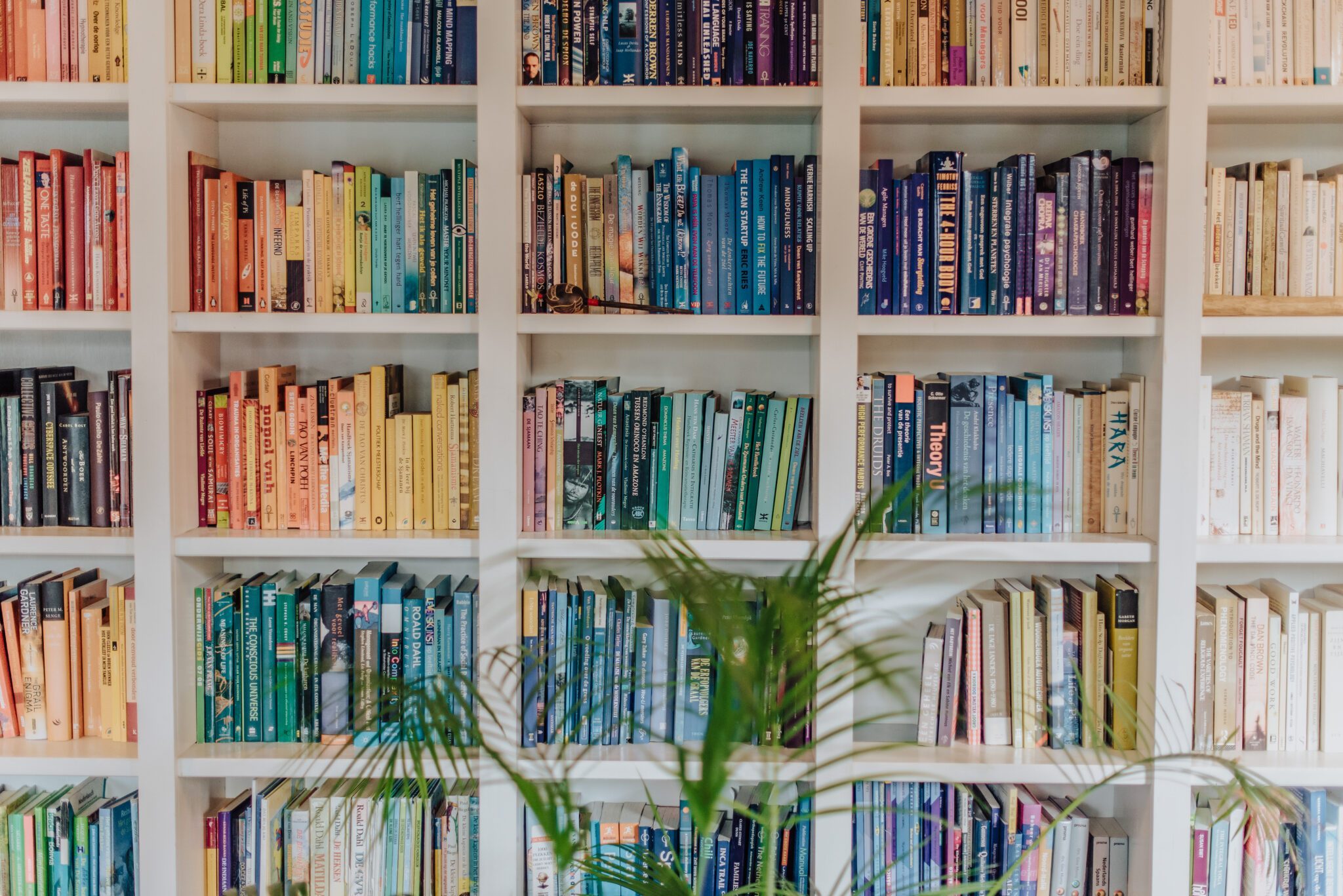 It actually all made sense
Slowly I began to sense that somehow there should be an all-encompassing view which brings clarity and meaning in our postmodern world situation, without reducing all its eliminating conflicting views and practices.
I always held the believe that if you feel something should really happen in the world and no one actually steps up, it frankly should be you. I felt betrayed by my beliefs because this was a full lifework of solely researching, writing, thinking, conceptualizing and theorizing, and I wasn't really looking forward to that kind of life since I also wanted time to work with and for people and their organizations.
Homecoming after exploring mystical Peru
It was in 2008 when the strangest thing happened, after my research as a medical anthropologist into traditional and post traditional medicine in Peru. I found that multiple unrelated people suggested me, to read about the work of Ken Wilber. It sounded nice but I held the preconceived notion that in no shape or form could he actually write about developmental stages of personal development, postmodernism, deeper states of consciousness and with a full awareness of virtually all worldviews. Frankly, a friend of mine already gave me one of the best presents ever, namely one of his books: Integral Psychology. This was somewhere around 2006.
When I returned from my half year in Peru, full of research, martial arts training and exploring nature and the culture of Peru, I knew it was time to actually read the book. And to my full surprise it was my long-awaited intellectual homecoming. In the first pages I already felt and knew that this was it! For the first time in my life I felt and knew that I, on an intellectual level, wasn't alone. This was a huge relieve for me because I just realized that I didn't have to do what Ken had accomplished.
Integral Coaching praxis
This led me to the process of rethinking and structuring everything I knew about personal development, as a coach, anthropologist and humanisticus. Which in turn led me to reshape my personal coaching praxis into my integral coaching model in 2009/2010. This was the first time I made a concept of an educational program for the best coaching course that I could make.
Translation into Organization Theory
Ultimately, I took a deep dive into the work of Ken Wilber and his integral approaches. I then used his work, and the works of Jürgen Habermas, Harry Kunneman, Martin Hetebrij and Otto Scharmer, besides my knowledge in organizational theory to make the necessary translation into an integral philosophy on society, organizations and personal development. In a later stage I translated this even further into the Core Connections Codex, with which we help all kinds of entrepreneurs. But first I had to complete one thesis in Medical Anthropology and Sociology and a second thesis in critical organization and intervention studies at the University of Humanistics.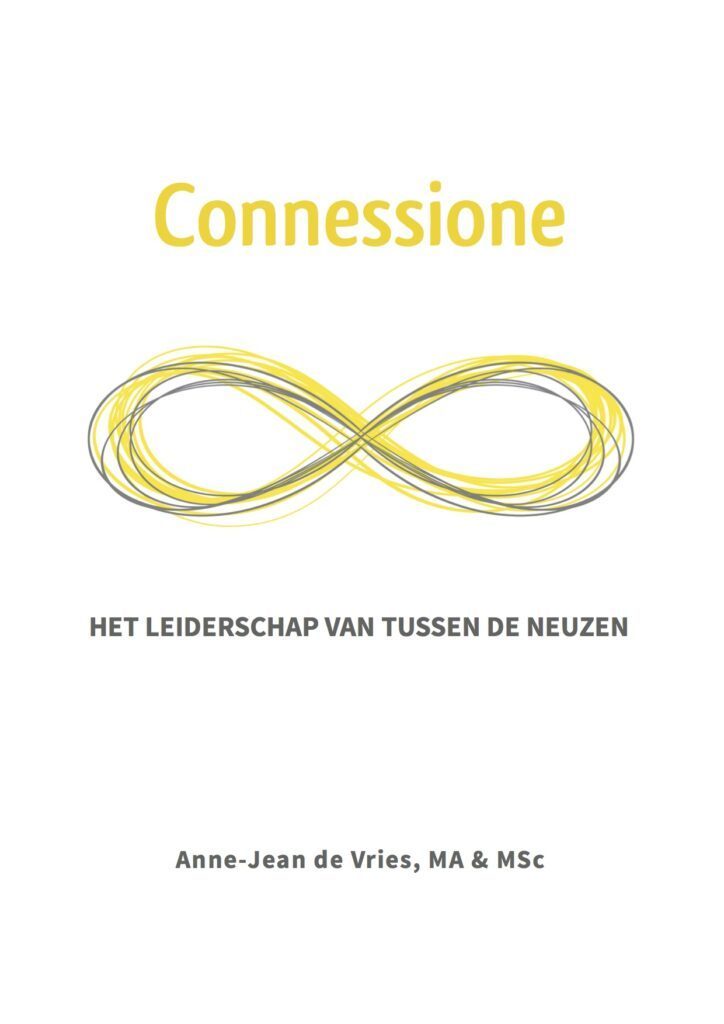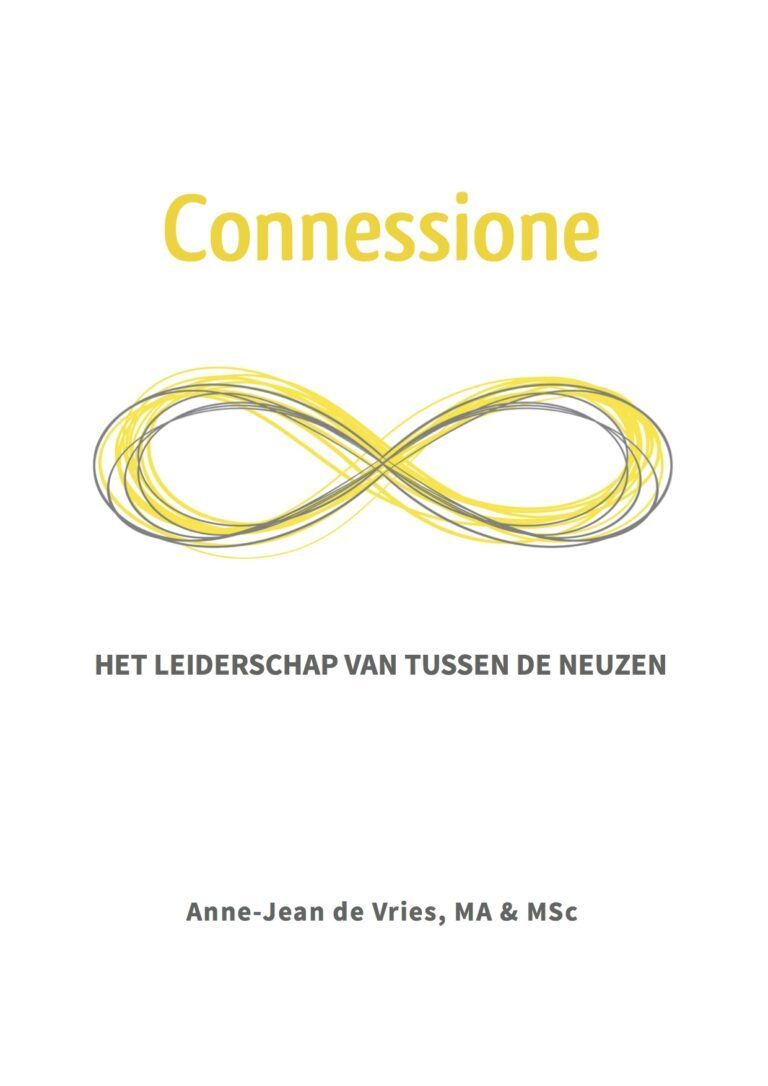 Time for thesis's
Well, now it was time to finally leave my academic endeavors behind and finish two thesis's subsequentially. It felt as if I was a monk this time around. My life pretty much consisted of studying, writing, thinking, sports and going back at it again.
When Dr Prof Harry Kunneman gave the final verdict by granting me my university degree at the University of Humanistics, he also gave me three letters, namely three 'V's'. Those stood for 'voldoende' (meaning I had graduated), 'verbinding' (meaning connection in concepts and on a personal level and 'volharding' (perseverance) because I climbed my way up through all levels of formal education into not one but two big achievements. From that moment on I was able to add two titles to my name, namely Master of Arts and Master of Science. But boy, little that I know was I in for a treat, the real work wasn't finished, I had just finished a phase…
Conceptual phase
Right after my graduations I had to translate my academic work into concepts which I needed as a consultant, coach and trainer. This was yet another grueling phase, but you know what? Success only comes before work in the dictionary. But now, after all this work I really had something special, I was quite sure of it.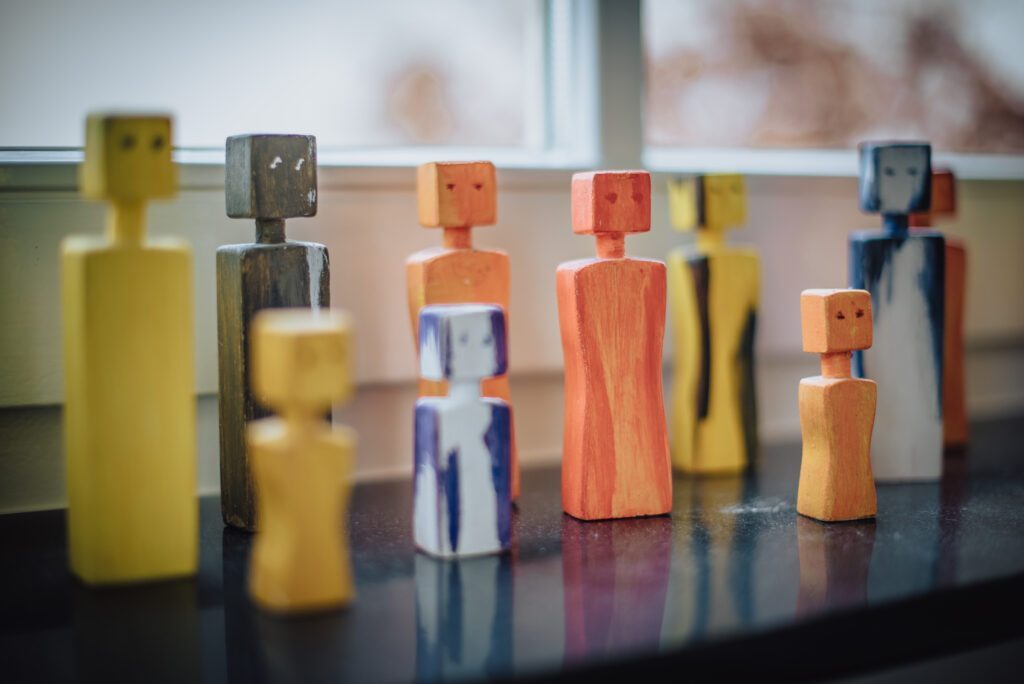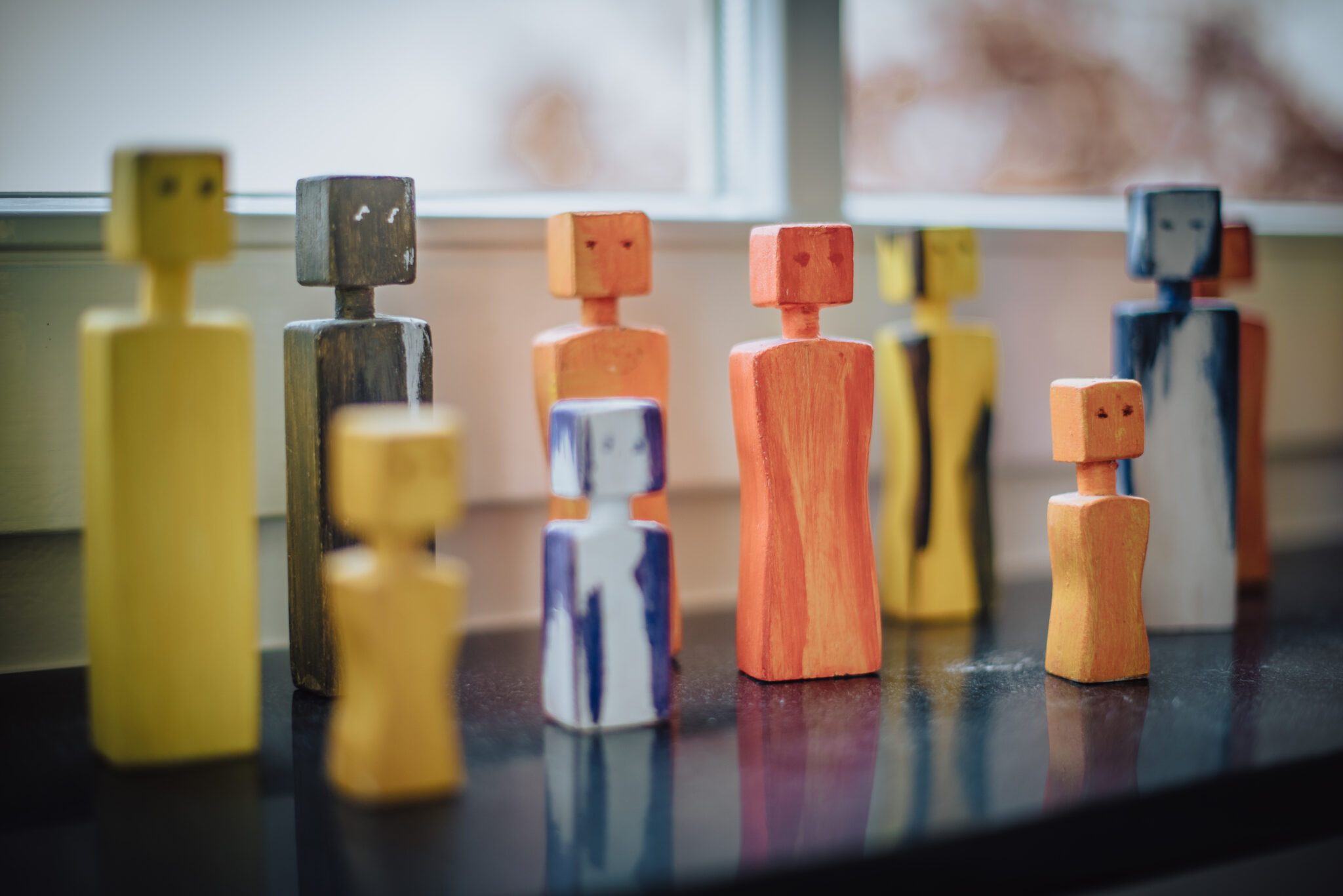 Testing phase
Excited as I was, it was time to test the concepts with a vast and broad range of professionals. Although this phase started a bit earlier, and I still had to do a lot of testing. I did however test the essence of Integral Leadership model in an early stage during my studies and in corporate environment. I helped my first customer save a mere 3.5 million euros in just one case alone. Simply put; the choice of a new IT system was heavily influenced by my first student so that in a span of 3 years' time roughly 3.5 to 4.5 million euros would be saved in one of the biggest energy companies in the Netherlands. This to me was amazing since that was just in this specific case. His later accomplishments are still stunning to this day, obviously I am not here to take credit for his career, but I did however have a tremendous impact in his career. Personally, I was thrilled because I only trained one young hungry manager in the integral mindset, the political dimension of organizations, excellence of communication and lastly my concept 'the science of systems', and the impact was already great to say the least.
Now, right after the conceptual phase I had to test a lot of new concepts. I was fortunate to get a really broad range of clients. Ranging from a group of secretaries, entrepreneurs, professionals, speaking gigs in front of University students and a symposium about influence, to speaking gigs at governmental agencies and an established training company for professionals in a corporate environment. But what was my niche? What was my marketing approach, how to stand my ground in a sales conversation, how to write my books, invest my money and how to grow as a public speaker? And could I make my company scale-able in the end? Those were the questions that needed to be answered. I had come too far to quit, so I had to go on. And yes, another heavily time and energy invested phase was about to emerge.
Practical skill phase
My biggest blind spot was virtually everything related to commercial thinking and off course monetary success. So, I decided to, as frantically as I could, study everything I could get me hands related to sales, finance, investments, cash flow, passive income, scalability and marketing. A lot of times, I found out, I had been doing it all wrong, at least according to the so-called experts. Until I discovered the concept of: 'Be first of be different', and that opened doors. Simply put from that moment forth I really decided to do things my way.
Right after I started a few courses to increase my public speaking skills, writing (book) skills and numerous marketing courses. But hey? The journey taught me so much, now it was time to get paid! But first …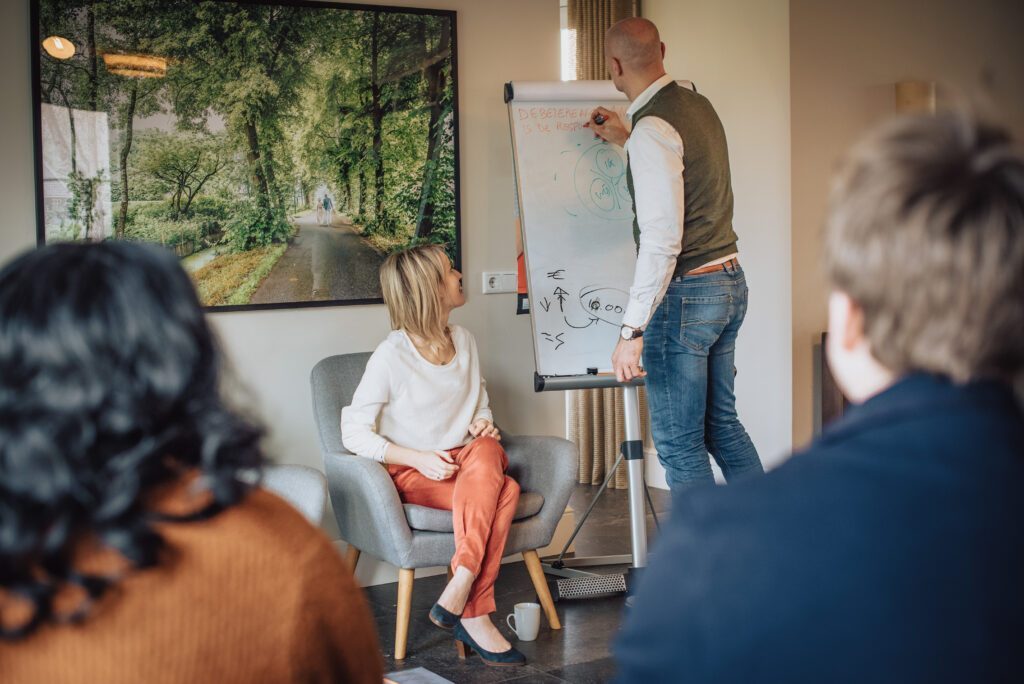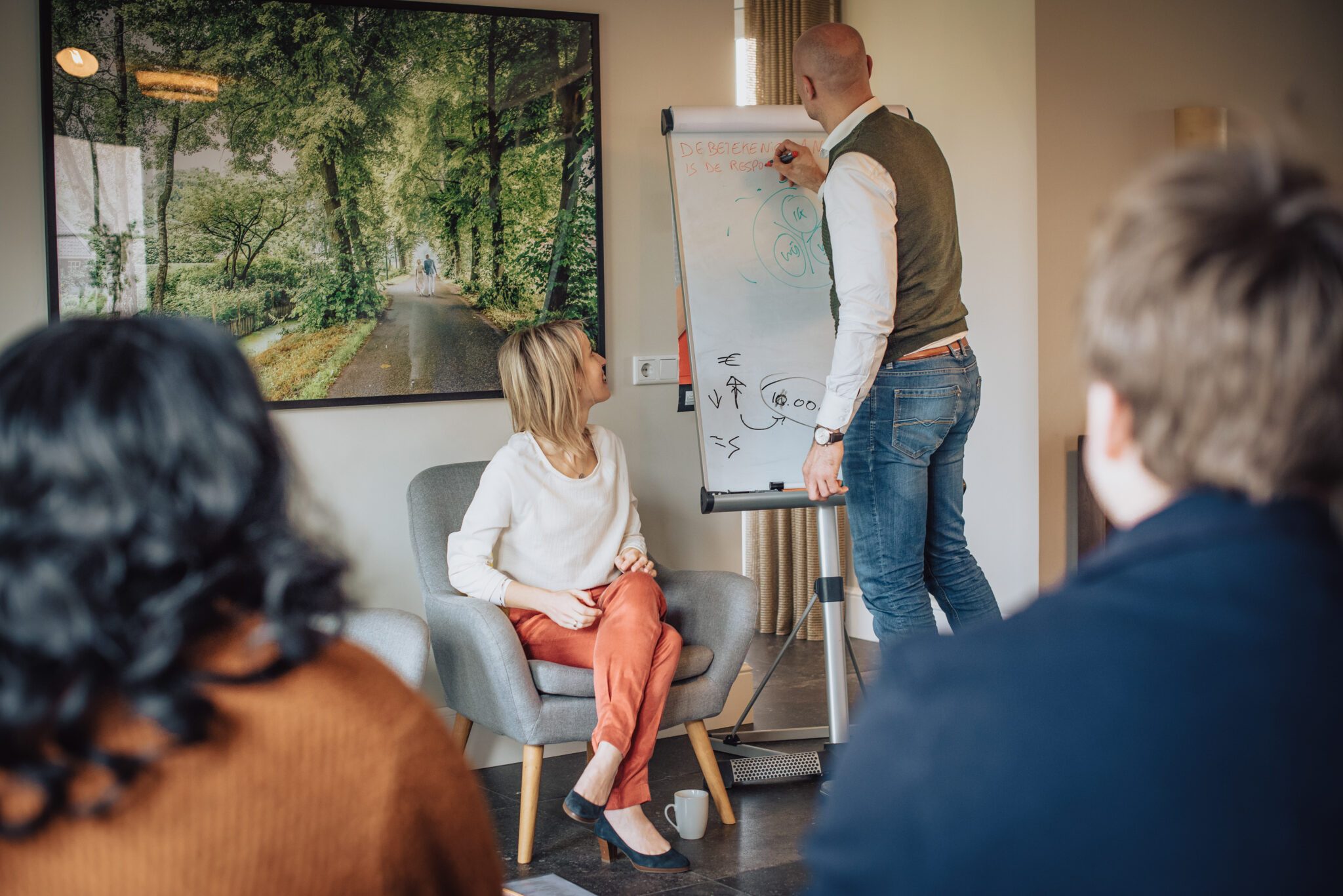 Another round of conceptualizing
That full blast inquiry changed a lot. I had new skills, new insights and I had a better idea of who to serve with my services and I now knew how. I had found my niche, or frankly my niches. Against all advice I had several niches. The all-encompassing methods I had developed were much, much more than I could share with only one niche. And no, I had a big ass dream with tons of ambitions, and I wanted to infect the way of thinking and doing around leadership, drastically I might add. As I wrote in my first book: Awaken your Brainpower, I had set my goal at creating at least 10.000 integral leaders.
Translation into tools for entrepreneurs
But then it struck to me that I needed money, lots of it to transfer my skills and knowledge to other trainers, salespeople, coaches, marketeers and consultants to work with or for me. I invited a lot of professionals and started to share my concepts with a lot of professionals. I found a lot of ways 'how to not do it', but I also found different successful ways to transfer knowledge, insights and skills. Finally, I knew how to scale my company Core Connections to the next level. Funny thing, if I can do it with such a complex range of products, so can you and others. Luckily it shows, time and time again.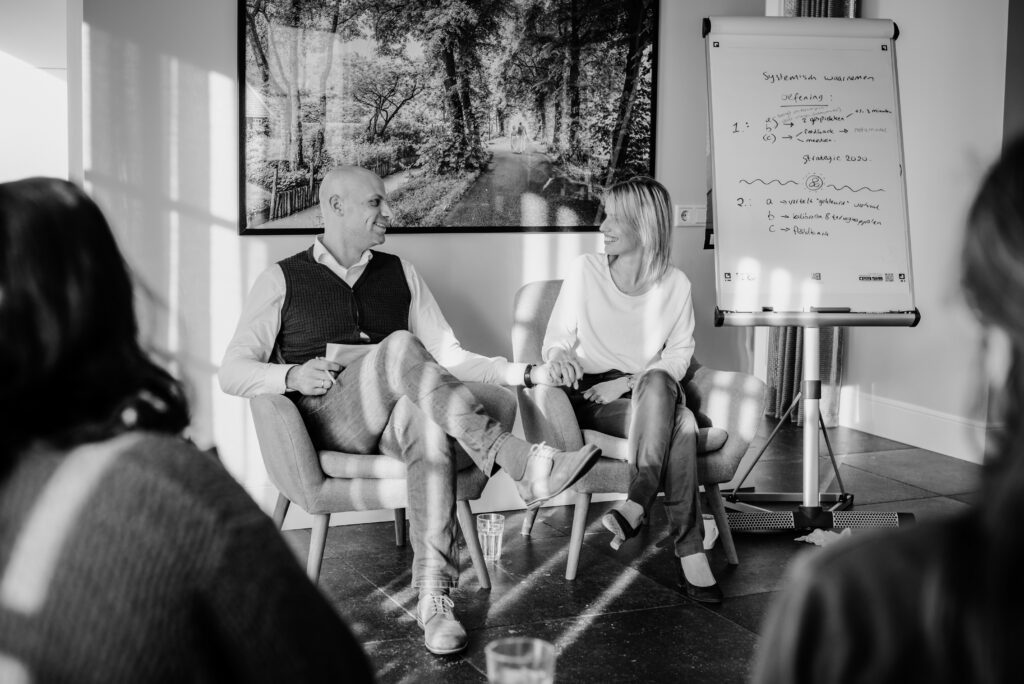 It was at this time around I met my wife Suzan in the end of 2014. Soon after we started a relationship, we were both amazed by the fact that our dreams matched to the level of the absurd, so frankly we did not have a choice but to become partners both in life and business. Suzan and I made the translation into what we do for entrepreneurs in the Startup and Grownup phases. It took a few years but after our Integral Business Accelerator Programme was fully developed and tested, it was time to release the sub-sequential program: The Exponential Growth Programme. This program is developed for the Grownup entrepreneur who isn't yet a Scaleup entrepreneur.
As if that wasn't enough, I subsequentially structured my work for Scale Up companies into or four distinct phases. Where I often times start with Integral Leadership sessions, then conduct an Integral Organization Scan with the key stakeholders in a company before I start with a specific and tailored transformation process with a company to finally end with the phase of the Integral Implementation.
For the hell of it, I also made a new system so that a businessowner and/or its company can safely invest their money so that they have a guaranteed return of investment so that they are simultaneously are investing in sustainable startups, without the usual risk of only 10% making it and even less who make it after three years.
The Core Connections Codex
Well, as if that 20-year span wasn't enough I had to bring it all together in what I would call the Core Connections Codex. So that my services perfectly fit together and can be used separately but also as a coherent system that can be used throughout the years. As a systems approach nerd I always say: 'The whole is more than the sum of the parts.' With our Codex we can guide entrepreneurs in each phase into what we call the green path with golden growth, in contrast with a grey path with grey growth that can essentially only be measured in term of profits and cashflow. The Core Connections Codex includes all the tools for entrepreneurs, their teams and organizations. All of these tools are tools for Integral Performance
Companies that follow the green path with golden growth in fact contribute to what I refer to as Pax Cultura.